Alyn Williams at The Westbury
Alyn Williams at The Westbury
Alyn Williams at The Westbury is the young upstart of the thriving Mayfair restaurant scene, winning a Michelin star after less than a year of service and drawing praise for its daring cuisine.
The Westbury Hotel
37 Conduit Street
Mayfair, London
W1S 2YF
United Kingdom
Alyn Williams arrived at The Westbury after being Head Chef at Marcus Wareing at The Berkeley for 5 years (bringing with him legendary General Manager Giancarlo Princigalli), and his refined, modern European cuisine chimes with that of The Berkeley's.
Seasonality is key to this Mayfair eatery, with Alyn Williams fastidiously separating each season into micro-seasons and using this to inform his approach to menus. Alongside predictably brilliant meat and fish menus there is an equally brilliant vegetarian menu – an all too rarefied thing. The Guardian revel in a dish of 'smoked egg with soldiers of fried brioche smeared with truffle'.
The restaurant is a hospitable environment. Exposed wine coolers dominate an attractive dining room, in which quirky terrariums meet rosewood panelling and burnished table-tops.
With 3 AA rosettes (the limit for any restaurant in its first year) and a Michelin star to its name, The Westbury could be forgiven for consolidating. Yet, with a talent like Williams at its helm it is hard to imagine that its reputation won't continue to grow.
Three things you should know
1
In keeping with the rise of the craft beer movement in the UK, Alyn Williams offers excellent beer pairings with his dishes. Selected by Andreas Fält, an ambassador for US craft beers in Europe, the beers are expertly matched with the food. If preferred, wine pairings are also available.
2
The Westbury was first opened in 1927 and has a distinguished list of former guests such as President Mikhail Gorbachev, Prince and Princess Michael of Kent, the Duchess of York and Prince Dimitri of Russia. The hotel also has the unique honour of being the first five-star American hotel in London.
3
The restaurants décor is luxurious and features a private room encased in see-through, floor to ceiling wine cabinets.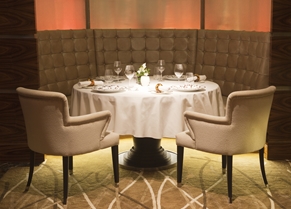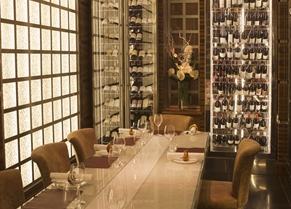 The Chef